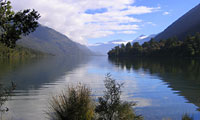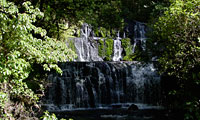 Welcome ...
... to Otago/Southland Regional Bridge, and to the Scenic South.
We have more to offer than Bridge. When you are not playing your favourite card game, take in the sights, or the adventure activities, or visit the wineries of Central Otago.
If you are in the area and feel like a game of bridge, try one of our
affiliated clubs
.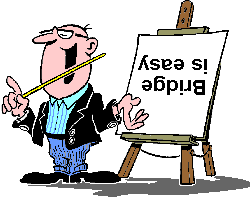 Want to learn bridge in the Otago Southland Region?
Bridge lessons are starting soon near you:
Where
Starting
Phone contact
Web/email
Alexandra
Tuesday 3 April, 7pm
022 403 1416
Club website
Balclutha
Thursday 5 April, 7pm
03 4139606
Club website
Cromwell
Thursday March, 7pm
021 02315238
Club website
Dunedin
Wednesday 28 February, 7pm
Friday 2 March, 10am–noon
02102391642
Details and online enrolment
Gore
Tuesday 10 April, 7pm
03 2064567
Club website
Invercargill
Wednesday 11 April, 7pm
03 217 4948
Club website
Milton
Monday 19 March, 7pm
0274391877
Club website
Oamaru
Tuesday 13 February, 7pm
Friday 16 February, 10.30–noon
0272637286 or 03 4348894
Club website
Queenstown
Thursday 22 February
03 4414460
Email
Taieri
Tuesday 6 March
0274118912
Club website
Te Anau
Late June
03 2498291
Club website
Wanaka
Tuesday 13 February, 7pm
03 4437877
Club website
West Otago (Tapanui)
Tuesday 27 February
03 2048936
Club website
Winton
Wednesday 4 April, 7pm
03 2367316
Club website
For a taster of the game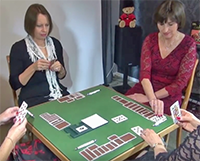 see this YouTube video
The clubs below are yet to confirm their lesson details for 2018 — please
contact them directly:
The Regional Committee
Otago/Southland Regional Bridge is run by a Regional Committee (
see current members
).
The functions of the Regional Committee are:
Provide a local link between Clubs and the National Body
Co-ordinate the activities of Clubs by arranging Tournament Schedules, Inter Club play, etc
Arrange Teams and organise Tournaments for events such as the Regional Interprovincial Teams Trials and visits of overseas Teams
Provide a source of experienced advice to assist any Club that may request such advice
Provide a unified body for the promotion of the game in a regional context
Conduct Regional Tournaments
The Regional Committee does not aim to arrange or organise bridge at the individual club level.